11.1 UPGRADE INFORMATION
The Quintopia system is continuously being extended and updated and so it is best if you can to make sure all items you are using are at the same version level.
Whenever possible an updater will be made available that allows you to run it and it will scan for and update all items of a particular type. Note that you must be the owner of the items to be able to update them this way. Updater's can be found in the main store on Mintor (see chapter 12)
For storage, there may be a 'migrator' that will take all the stock from your existing storage and transfer it into the new version of that storage unit for you.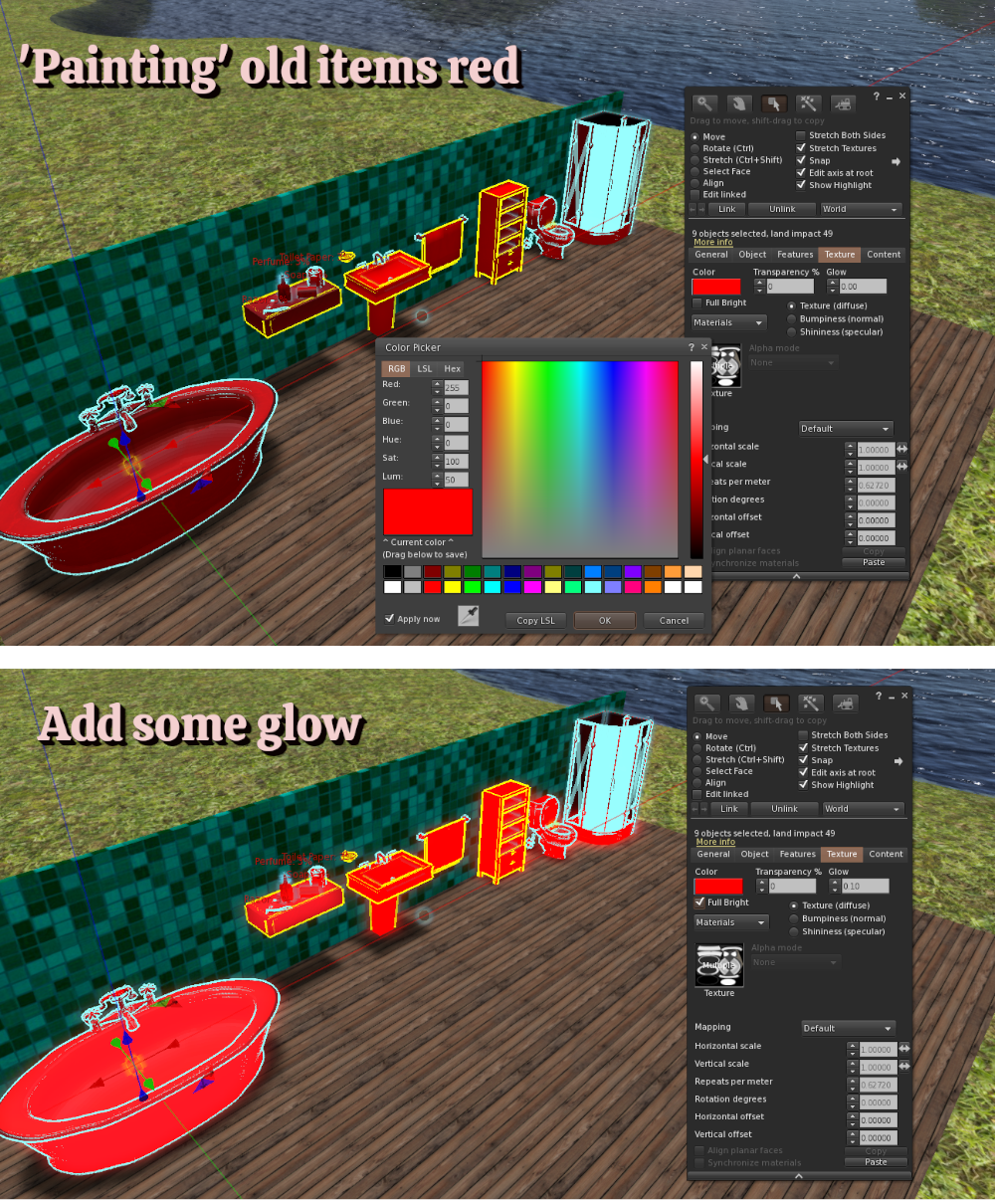 When a major release is made it often is not possible to make something to automatically update items and in that case it is recommanded to replace items.
One way to do that is to 'paint everything red' so you know what are old items, then work through gradually replacing them.
To 'paint' things, right click one item and select Edit, then you can 'shift click' on more items to select them as well. Next click on the Texturetab and here click on the Coloroption. Pick a nice bright red! You may also want to click on Full Brightand also set some Glowto help you see what are the old items.
---

This work by Buzzy Cnayl is licensed under a Creative Commons Attribution-NonCommercial-ShareAlike 4.0 International License.
Based on a work at https://satyrfarm.github.io/